We recently had the opportunity to visit the Male Mahadeshwara hills, thanks to Help Educate a Child, in the southern part of Karnataka. It is a pilgrim town which is situated among a lot of hills, and is famous for a temple which is situated among these hills. This area is also famous as the former haunting grounds of the notorious Veerappan.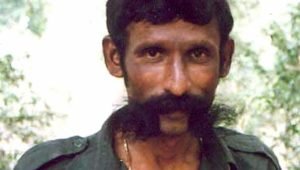 There are villages present among these hills, who, due to the nature of the terrain, are cut off from the main town area. The residents often need to hike for 7-10 km for even basic needs. It goes without saying that the schools present in these villages are severely lacking in facilities, and Help Educate A Child has been helping to support these schools, and the kids studying there.
They had invited us to accompany them to the schools they were supporting. It was a truly memorable trip, where we got a lot of insights about building games for kids in rural areas.
Some of the things we learnt during this trip –
Kids struggled with dragging. We had included finger gestures as tutorials in the game, but they struggled to follow the instructions, and even when they were familiar with what to do, they struggled in the actual dragging, usually doing it only partially.

While they struggled to drag, kids loved to tap. We had made multiple games for the kids, and the games which involved tapping was the most popular.

We knew that making the games in the local language was important for the understanding of the kids, we underestimated just how crucial it is to the experience. The kids interacted mainly with the games which had kannada, even though the other games were easier to play and more attractive.
4. We had visited villages at MM Hills, as well as a couple of villages on the way there. There was a stark difference between the kids in both villages. The kids in the not-so-remote villages used the tab with ease, taking selfies within a few minutes of us giving the tab to them, while the kids at MM Hills weren't as comfortable with the tab.
5. The teachers at the schools we visited liked that the kids were paying undivided attention to the tab, as they aren't used to kids focusing this much on a learning tool. They had wanted similar games for alphabets, and rhymes.
This was an enlightening trip for us, and we took away lots of insights and ideas to use while designing our games in the future.
Here are some pictures from the trip –